Bluetooth and Wi-Fi Adapter
Featuring Bluetooth 4.2, the Match LB-Link USB Bluetooth Adapter ensures rapid performance. This nano adapter converts a non-Bluetooth computer or laptop into a Bluetooth-enabled device. And, with this USB adapter, you can connect all of your Bluetooth devices and enjoy immersive gaming and music. Furthermore, it is an AC650 Wi-Fi adapter that enables devices to connect to the Wi-Fi and provides transmission speeds of up to 650 Mbps.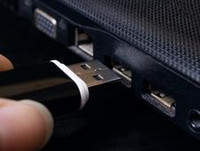 Smooth Performance
For Windows 8, Windows 8.1, and Windows 10, this Bluetooth adapter allows you to simply plug and play. It is also compatible with Windows 7 and Windows XP for which drivers are necessary and can be downloaded for free. This USB adapter does not work with Mac, Linux, or TV.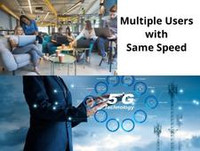 Dual-band with MU-MIMO
You can get high wireless bandwidth with this dual-band Adapter, which picks up both the 2.4 GHz and 5 GHz bands. This Bluetooth adapter's MU-MIMO technology allows it to give the same high speed to all users at the same time.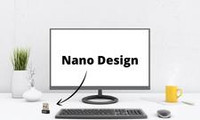 Nano-sized Design
Sporting a stylish, compact form, this nano Bluetooth adapter allows you to plug it into any USB port and leave it there, whether you're travelling or at home. You can plug it in once and keep it connected.