New HP 250 G7 15.6 Intel Core i3 4GB RAM 500GB ROM HDD DVDrw WiFi Webcam HDMI Windows 10 1 Year Warranty
Buy New HP 250 G7 15.6 Intel Core i3 4GB RAM 500GB HDD at best price in Kenya. The HP 250 G7 has a 15.6 inch diagonal HD anti glare LED backlit screen that renders 1366 x 768 pixels HD resolution and brings colors to life. Powered by an Intel Core i3  processor, this HP laptop takes on some of the most demanding applications while keeping energy consumption to its minimum. Built in Intel UHD Graphics 620 adapter tackles all the visual processing and enhances overall system responsiveness. The 4GB RAM module that comes integrated into this laptop provides smoother multitasking and faster web browsing. Save volumes of personal data and loads of digital documents on the 500GB 5400 rpm SATA​ HDD of this laptop. This HP flaunts a sophisticated looking black color that immediately grabs attention.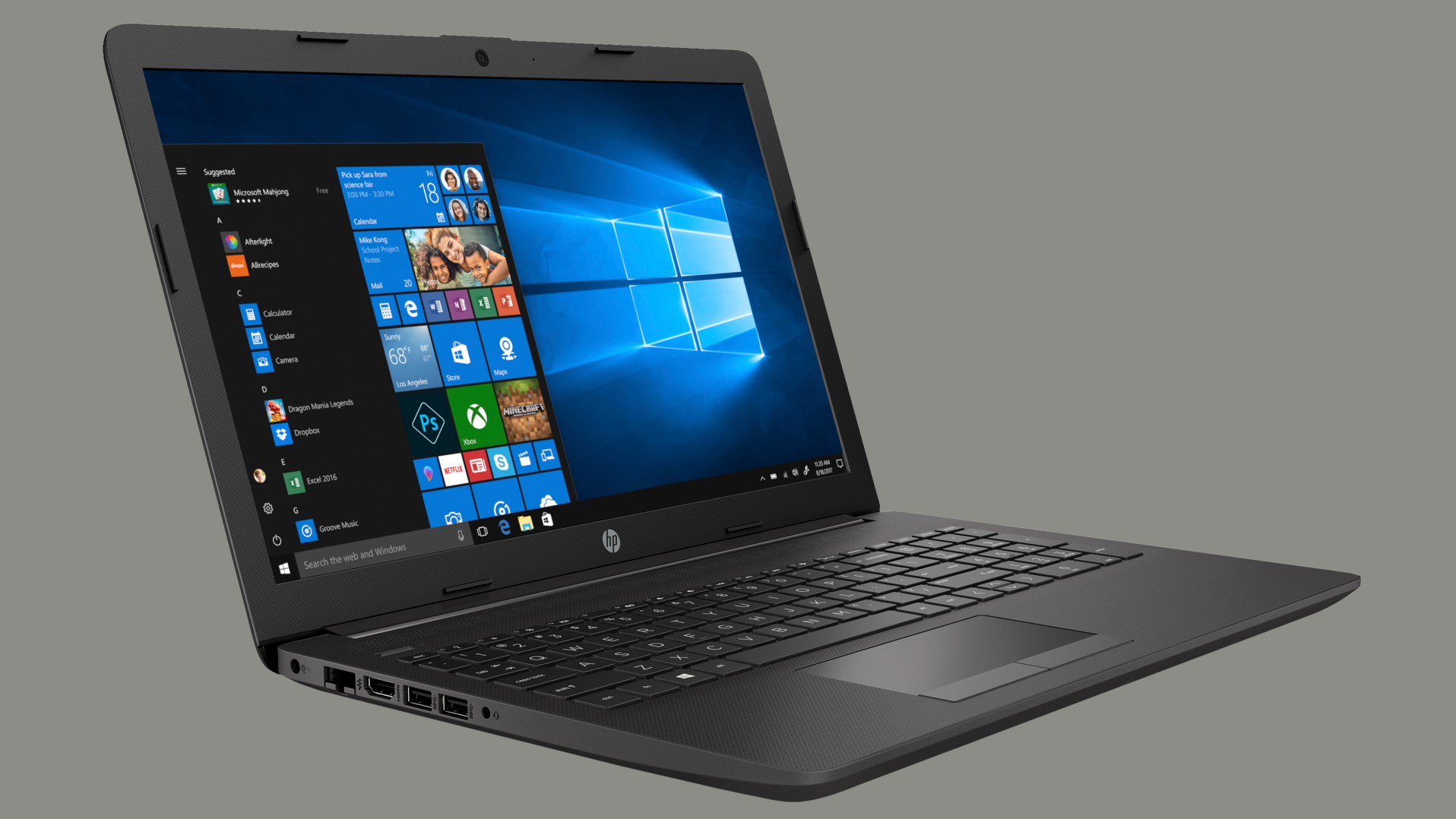 Display Design
Fitted with a wide 15.6 inch display that supports HD resolutions for more vivid games, video chats, movies, and photos. Diagonal HD anti glare LED backlit display delivers crisp images even in broad daylight. Built with dual speakers equipped with  for a rich, immersive audio experience.
Superlative Performance
Powered by the Intel Core i3 processor with Intel Turbo Boost delivers superlative performance. A 4GB RAM module lets you sail by seamlessly without any lag or glitches while multitasking.Intel UHD Graphics 620​ graphics processor enables you to experience Applications like never before by delivering crisp and vivid visuals. The 500GB of hard disk drive provides room for files such as pictures, movies, videos, audio files, and more. Powerful battery provides a long lasting charge for added fun and entertainment when on the go.
High Speed​ Connectivity
Offers support for WiFi network to access the Web at high speeds and download content in a jiffy. Ports and slots such as USB 2.0, USB 3.0 / 3.1 Gen1,  HDMI, etc. let you connect or insert external devices for better user experience. Bluetooth makes sharing of data quick and easy
Faster Error-free Typing
Number crunchers will appreciate the full number pad on the HP 250 G7​'s keyboard. The laptop comes with Chiclet-style keys that have just 1.1 millimeters of travel. However, the keyboard has virtually no flex which helps one reach a typing speed of 108 words per minutes with a 1 percent error rate. The 4.8 x 1.7-inch touchpad is accurate and built right into the deck, which looks clean. Two discrete buttons are used for left and right clicking — but both are on the stiff side, so you may want to consider tapping to click. The design allows gestures to work well, and you can pinch, swiped and zoomed around the Web without experiencing any problems.
Glitch-free Performance
For a budget mainstream laptop, the  Intel Core i3 CPU, 4GB of RAM and 500GB 5400 rpm SATA​ hard drive in the HP 250 G7 performs competently. You can open upto 10 tabs in Google Chrome and even have OpenOffice Writer in the background and switch between websites without any glitch when scrolling.
Disclaimer: Pictures are for illustration purposes only. The actual product may differ from that pictured. While every attempt is made to ensure the information provided on this page is accurate, specifications change from time to time and we will not be held liable.
General Specifcations
Intel Core i3
4GB; 500GB 5400 rpm SATA HDD
15.6″ Display, Webcam
Intel UHD Graphics 620
Windows 10